Deji Alli ARM Young Talent Award for Young Nigerians 2023 ; The Deji Alli ARM Young Talent Award (DAAYTA) is an ARM initiative in collaboration with TechnoVision's TVC Labs that aims to provide opportunities for young Nigerians to develop innovative start-up ventures that add economic value to Nigeria.
The DAAYTA 2023 initiative is in line with ARM's commitment to corporate social responsibility (CSR), with the aim of building a generation of change leaders who will work together to build a better future. It seeks to support business ideas that intentionally create positive societal impact while generating a financial return.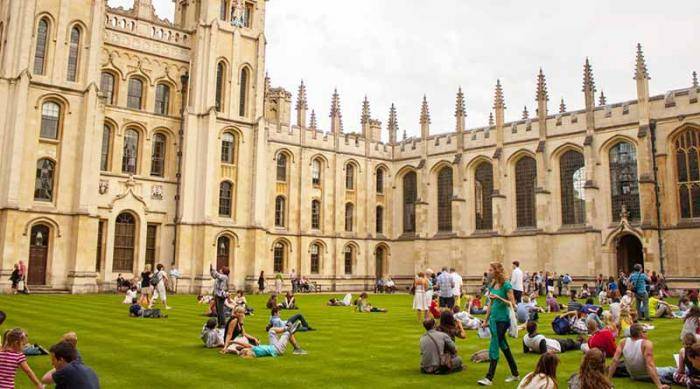 Similar to the previous edition, DAAYTA 2023 final event will be held virtually and applications are welcomed from all parts of Nigeria.
Application Deadline: 27th December, 2022.
Eligible Countries: Nigeria
To be Taken at (Country): Online
Type: Award
Number of Awards: Not specified
Value of Award: The winner of DAAYTA 2023 shall, subject to the Terms & Conditions, receive funding of ₦12,000,000 (twelve million naira) over a period of one (1) year for the following purposes:
contribution to working capital.
participation in an entrepreneurial education programme at the Pan Atlantic University's Enterprise Development Centre in Lagos, Nigeria
receive a 5-month acceleration support services for the development of their venture by TVC Labs.
Apply Successfully for this award right now by following instructions provided at this link; https://myschoolscholarships.org/deji-alli-arm-young-talent-award-for-young-nigerians/25316
2023 Village Capital Financial Solutions for Migrants for Innovation; Financial Solutions for Migrants is an accelerator for impact-driven startups developing bold solutions that have the potential to increase the financial inclusion of migrants, including refugees, and especially target women. This program is funded by the Impact-Linked Fund for Gender Inclusive Fintechs (ILF for GIF) and managed by the Impact-Linked Finance Fund. The ILF for GIF provides Impact-Linked Finance and technical assistance to fintechs to incentivize a stronger focus on gender transformative outcomes.
Application Deadline: 6th January 2023
Eligible Countries: Africa, Middle East, South Asia
Type: Award
Number of Awards: Not specified
Eni/St Antony's College Scholarships for African Student at Oxford University – UK, 2023; Eni in partnership with St Anthony's is offering an amazing scholarship to African students who are interested in pursuing a degree program in Oxford University, UK
This scholarship will enable St Antony's to admit up to three of the best African students regardless of financial means, adding immeasurably to the college's diverse and intellectual character. This is part of a joint Eni and St Antony's College initiative to invest in and strengthen African leadership.
Application Deadline: 5pm, UK time, on 1st March 2023.
Eligible Countries: Angola, Ghana, Mozambique, Nigeria, and the Republic of the Congo (Congo-Brazzaville).
Type: Masters
Number of Awards: Not mentioned
Value of Award: 100% of fees and an annual grant for living costs. The stipend for courses with different durations will be adjusted accordingly.
The scholarship also covers one economy return airfare from your home country to the UK at the start and end of your course.
Eligible Field of Studies:
MSc African Studies
MSc Economic & Social History
MSc Economics for Development
MSc Global Governance and Diplomacy
2023 Global Education Merit Scholarships at Western Michigan University, USA; We are excited to announce the Western Michigan University (WMU) Global Education Merit Scholarship for international students starting Fall 2023 and onward. WMU is proud of its deep and historic commitment to international student success and well-being. We are among only 50% of public universities to offer a scholarship designed for international students.
Application Deadline: March 1 2022
Eligible Countries: International
Type: Undergraduate
Value of Awards: $5,000
Number of Awards: Not known
How to Apply:
Apply online to the University of Oxford for one of the eligible courses as listed above. You must submit your application for graduate study to the University by the appropriate January course deadline (check the University's guidance on application deadlines) and you must have secured a place on your chosen programme of study by the final date for applications (1st March 2023). It would help if you select St Antony's College in the college choice section of the application form, though this is not compulsory.
Once you have applied to the University, please complete the online Eni Scholarship application form.
Source: www.sant.ox.ac.uk